In this context, we launch an open tender! The objective of this open tender is, for each country, to purchase from professional consultancies
The S-ACCESS project aims to develop tools to help SMEs of the Rail Supply Industry participate in Public Procurements in USA, Canada and Norway. This Survey will help us better understand: (a) your level of readiness both as individual SME and as European SMEs working in the Rail Supply Industry.
On the 12th of July 2021, the partners had a virtual meeting to launch the S-ACCESS project! The meeting started with a presentation of the project: strategic and operational challenges behind, expectations, impact on the European railway industrial ecosystem and beyond.
The "EU-Canada Business Day - Green Back Better" will convene companies, innovators, industry associations and government representatives from both sides of the Atlantic to explore business and trade cooperation opportunities.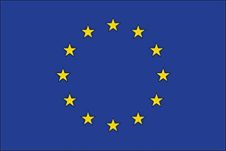 This website was funded by the European Union's COSME Programme (2014-2020). The content of this website represents the views of the author only and is his/her sole responsibility; it cannot be considered to reflect the views of the European Commission and/or the Executive Agency for Small and Medium-sized Enterprises (EASME) or any other body of the European Union. The European Commission and the Agency do not accept any responsibility for use that may be made of the information it contains.